Welcome Page Yorkies and Maltese
Cell Phone Contact Phone and Text Number 941-374-6440
Please email us to get a faster response as we are very busy with our family and our babies! Tatortotpup@aol.com
*The Exceptional, One of a Kind, Exquisite Look of Tatortot Babydoll Yorkies and Maltese*
We are not a cheap seller of dogs because we breed ONLY exceptional babyface, extreme babydolls. We have EXTREMELY strict qualifications in type before we accept a dog in our breeding program! If your NOT looking for that one of a kind EXTREME babyface that you can not find anywhere else in the world, WE ARE NOT THE BREEDER FOR YOU! Look elsewhere please as we do not breed CHEAP average run of the puppy mill dogs!
ANNOUNCEMENT!
Note: It has come to our attention that our pictures are being used to possibly scam people by those not authorized to use our pictures. If you do not find them on our website or personal pages of Karen Brown, you are not dealing direct with us. Please confirm with us before continuing with your purchase as you could be in danger of being scammed. Our puppies don't sell for cheap prices (hint of a scam). Please contact us through our text line to confirm (941)374-6440
We have one VERY EXCEPTIONAL VIP Quality Teacup Maltese Available! He is very expensive. He's amazing one of a kind baby! PLEASE see our pricing structure (he falls in the teacup maltese male category) below BEFORE contacting us! WE DO NOT HAVE CHEAP DOGS!
We are VERY PROUD to announce...that we made the Florida Top Maltese Breeders on 2 separate lists ! Click this link to read more~~~~!!!!
1.https://welovedoodles.com/sfloridamaltesebreeders
2. https://www.shelterapet.com/breeders/best-5-reviewed-maltese-breeders-in-florida-2021-maltese-puppies-for-sale-in-fl/. Note: This particular website doesn't have our current phone number on it.
We breed the most gorgeous Babydoll Faced Maltese and Yorkie Puppies (In Partnership with my sister as she will house 4 of the girls and love on them!) in the World! We Pride ourselves on babies that do not have stained faces. They are socialized with loving personalities and wonderful health records! We challenge you to find a better Maltese or Yorkie Anywhere! That's why we are second to none!
100% Korean Lineage Babydoll Faced Maltese and Korean and European Lined Yorkie Puppies bred right here in the USA under a educated, experienced with over 15 years breeding experience hobby breeder!
NOTE OF CAUTION: We are not a pet store, nor do we allow home visitation as to protect our own safety and our families safety. We meet our clients at a public safe place with our pups
Our Motto is QUALITY OVER QUANTITY! We are a Hobby breeder - We have gorgeous, Sound, Babydoll faced, Healthy, Non Rust Stained Faces, breeders. We are not a store, nor do we have puppies available at any given time! We are A HOBBY breeder with occasional puppies only!
Delivery Options available!
Our proven Health Records, World Class Quality and positive testimonials are second to none!
Tatortotpup offers world class Korean quality Maltese and Korean and European Yorkie babydoll puppies bred here in the USA
Quality does come with a price!
*Pricing Structure*
These prices below includes spay/nueter agreement ONLY
Our Bred Maltese & Yorkie Pricing is as follows:
Female Maltese & Yorkie Standard Size : $5500-$7000
Teacup Female Maltese & Yorkie $8000-$15,000
Male Maltese & Yorkie Standard Size $3500-$6000
Rarely we will have standard males (these will have a longer torso or longer legs when we price them and not the real short muzzle) $2800
Teacup Male Maltese & Yorkies: $6500-$8500 Retired breeders $2500-$3500
Sales Tax is 7% for Residents of Florida - not included in the price of the pet
Note: Our pups are sold to pet owners ONLY - We typically register our babies with CKC with 3 generation pedigree behind. We charge $500 for CKC registration with pedigree behind.
We do not AKC register any of our dogs. We do this to avoid breeders trying to breed our dogs. CKC is available for additional charge as noted above
Please do not contact us if you want a cheap dog, we don't have any cheap dogs.
CLICK ON THIS LINK BELOW FOR MY EVERYTHING NEEDED RECOMMENDATIONS PAGE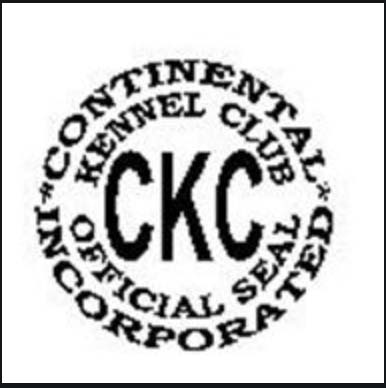 micro maltese puppies for sale, baby doll maltese puppies for sale, baby doll faced maltese puppies for sale, micro puppies for sale, micro teacup maltese, teacup maltese puppies for sale, doll faced maltese, doll faced maltese puppies, Korean Maltese Puppies for sale, Korean Maltese Puppies, Korean Yorkie Puppies for sale, Babydoll faced Yorkie Puppies for sale, teacup yorkie puppies for sale, Yorkie Puppies for sale in the USA, Yorkie Puppies for sale in Florida, Yorkie Puppies for sale in Miami, Yorkie Puppies for sale in West Palm Beach, Yorkie Puppies for sale in Tampa, Yorkie Puppies for sale in Sarasota, Yorkie puppies for sale in New York, Yorkshire terrier puppies for sale, Yorkie puppies, Babydoll Face Yorkshire terrier, Teacup Yorkshire terrier, Yorkshire terrier Puppies, Yorkie puppies for sale in Florida, Yorkshire terrier Puppies for sale in Florida, Yorkshire terrier puppies for sale