Gift Bag - New Perk Depending on Price of Puppy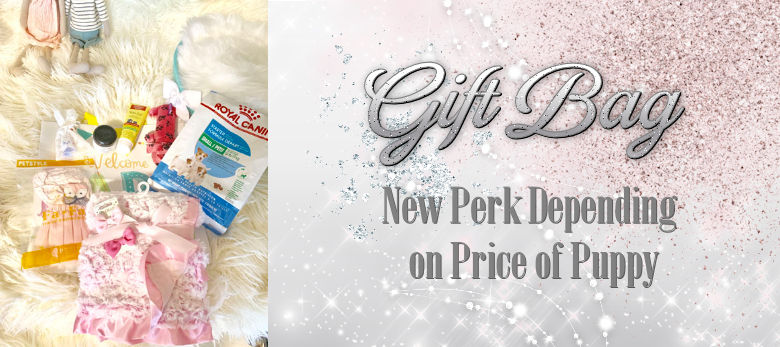 We are offering gift bags now on all the puppies (bred here) that we sell *!
*Puppies starting with a price of $2500 and up receive the following:
$2500 -$5500 Receive a outfit, blanket, toy, Official TatortotPup Birth Certificate & assorted hair bows.
$5600-$6500 Receive all the items above, plus a Hairbow and a Outfit
$6600 - up Receive all the items above plus a designer dog carrier, Eye Envy powder, a tube of nutrical and a small bag of starter Royal Canine Food.